April 6, 2012 at 12:03 am
#2126
Anonymous
Guest
(– by Bad Karma #5647 –)
been doing alot of little things on the Jeep, lately.
Got the steering box mount done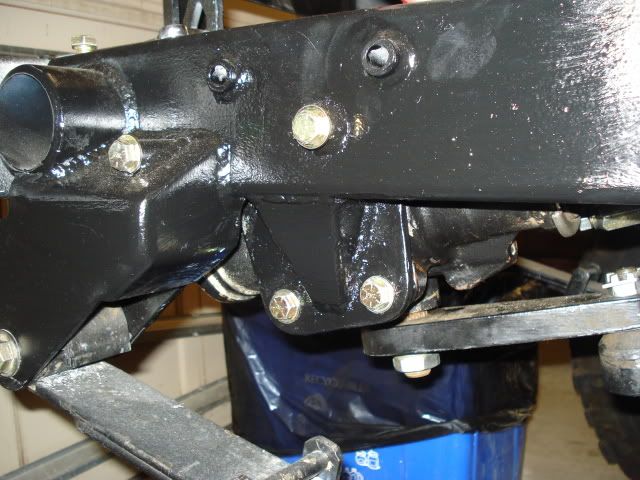 wilwood adjustable combination valve mount and some blinging braided stainless line and AN fittings. (wiring is a mess, dont mind it)
Dual electric fans out of a 99 Mercury Cougar (same as contour fan). Its a TIGHT fit. about 3/8" clearance. using Flex-a-lite varible fan controller.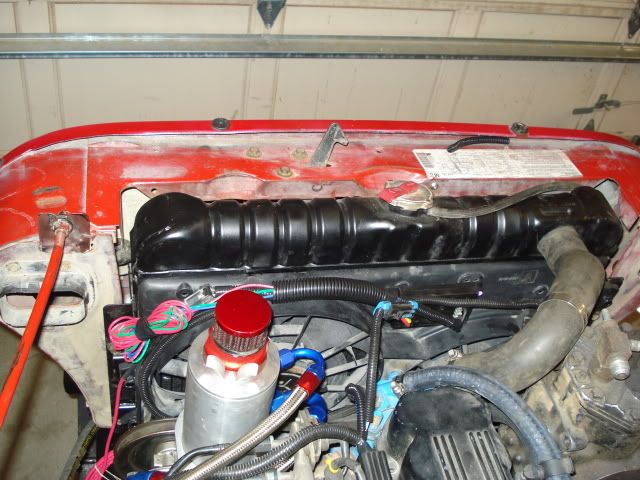 power steering cooler mounted.