April 6, 2012 at 12:04 am
#2127
Anonymous
Guest
(– by Bad Karma #5647 –)
Power steering hose clearence problem solved… Had to make a custom hose. Used a new hose from a 88 GMC 1 ton and mated it to my existing hose. Its a tight fit but i will work!
modified the existing battery holder to accept my relays and big *** fuse for the electric fans. Also mounted the balllest resistor on the fire wall… (its amazing how long it takes to drill 6 holes)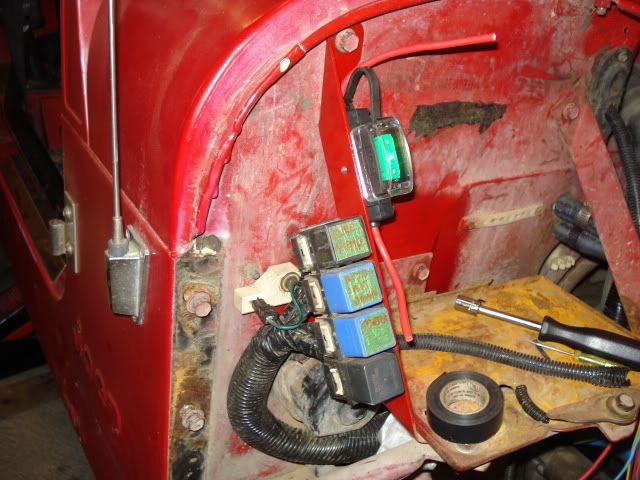 Installed (but havent wired yet) 2 of the 4 new guages… Autometer ES guages. Had to pull the dash out to get the factory AM/FM/CB radio out so i could even get to the guages. That was fun. Having a rust free tub is awesome.
Started building my exhaust. 2 1/4" tube. mandrel bends. This is as far as i got.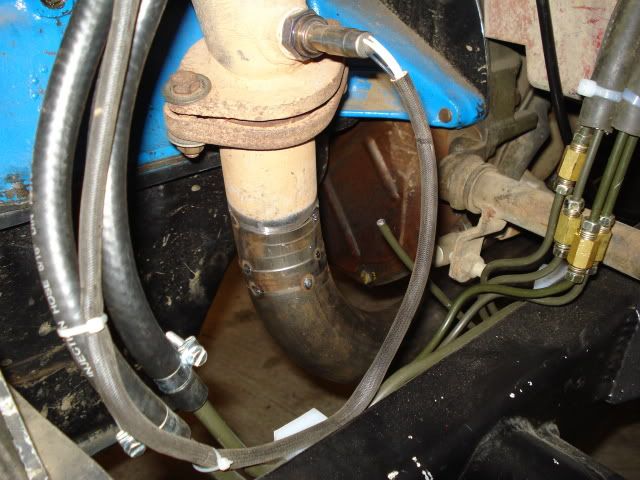 There is so much stuff to do on the Jeep, that I am jumping around alot. If i get bored or tired of doing one thing, I jump on to another job for a bit. Not very efficient but it maintains my sanity.