April 6, 2012 at 12:05 am
#2131
Anonymous
Guest
(– by Bad Karma #5647 –)
Getting the new tires and new driveshaft, lit a fire under my butt.
finished the exhaust. all mandrel bent.. um.. bends. Then painted with industrial galvanizing paint. worked good on my last exhaust system i built!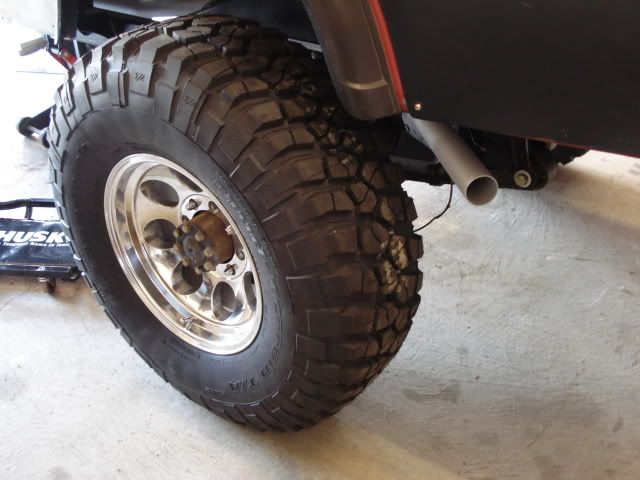 (its dirt, not a pin hole…)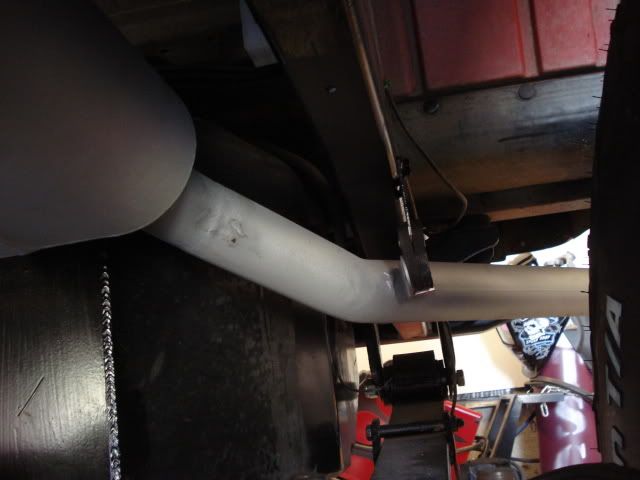 yesterday I set the pinion angle. I put the 2 rear tires in the back of the Jeep to simulate a full tank of fuel and tools to get some weight on the suspension. Tacked on the spring mounts and torque arm bracket, pulled out the axle and glued everything on. Then finished her off with a coat or two of semi-gloss black. Let it sit over night and threw it back in this morning. With no weight in the back of the Jeep the driveshaft is only off by 1 degree. I can live with that!! 😀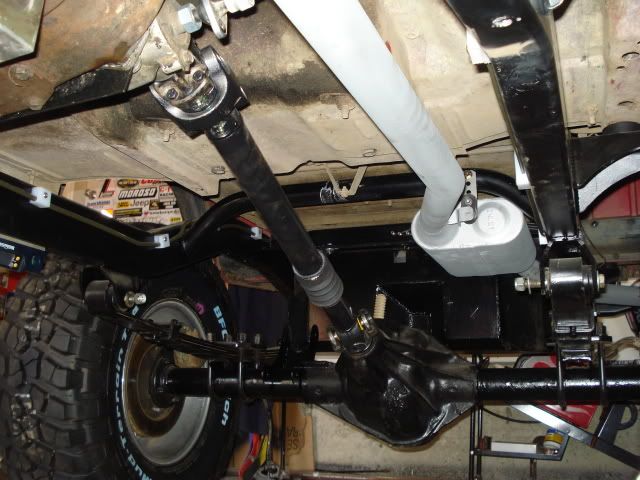 Then today, I opened up the front lawn paint shop and threw a few coats of semi-gloss black on everything thats ready to install…
t-case cross member / skid plate mount
Torque arm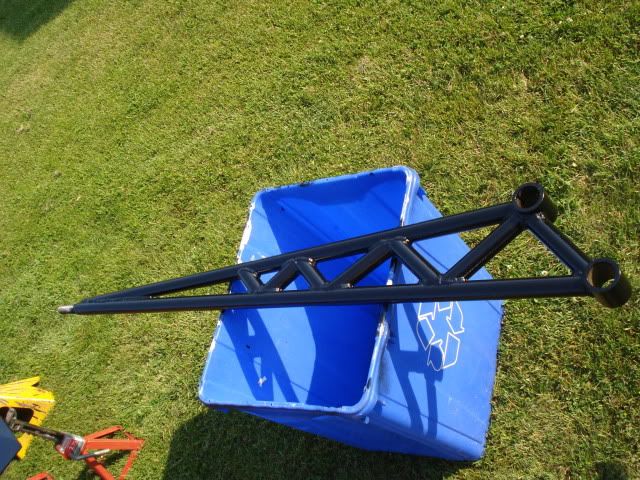 skid plates. left is the engine skid, right is the t-case skid.