April 6, 2012 at 12:06 am
#2132
Anonymous
Guest
(– by Bad Karma #5647 –)
been busy doing little things. non-picture worthy stuff, like wiring and re-doing stuff i wasnt happy with…
I've tried to order a copy custom license plates…
ASSDRAGR = rejected
A55DRAGR = also rejected…
gave in and ordered TAILDRGR. that one should be accepted.
fuel pump and filter mount. was going to mount 2 pumps, but want to get the Jeep going some time this summer. maybe do that in the winter.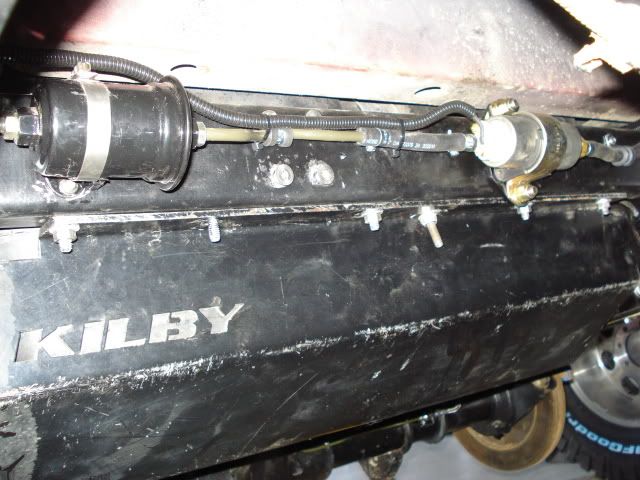 rear axle brake lines…
winch bolted in place. not hooked up, need to be fixed too, cant get it to free spool. ideas??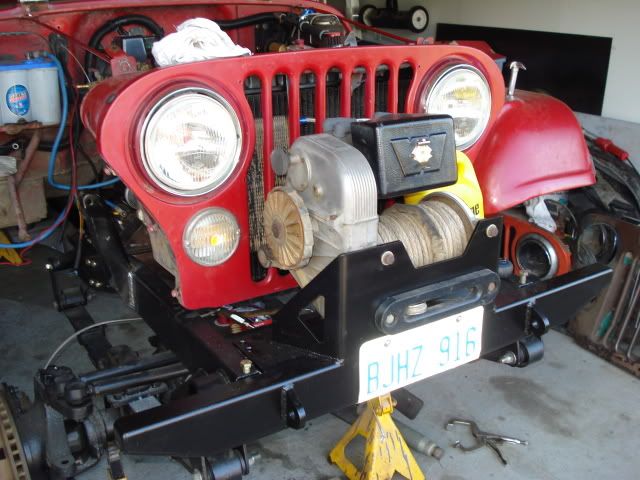 Check engine light mounting bracket. When ever i decide to repaint the Jeep, I will be getting a custom dash made to house everything and make it stock looking. I used a rusted out dash, cut out this piece and bolted it on. (rotate the piece 180 degrees, thats where I got it out of the dash…) again cheap and easy…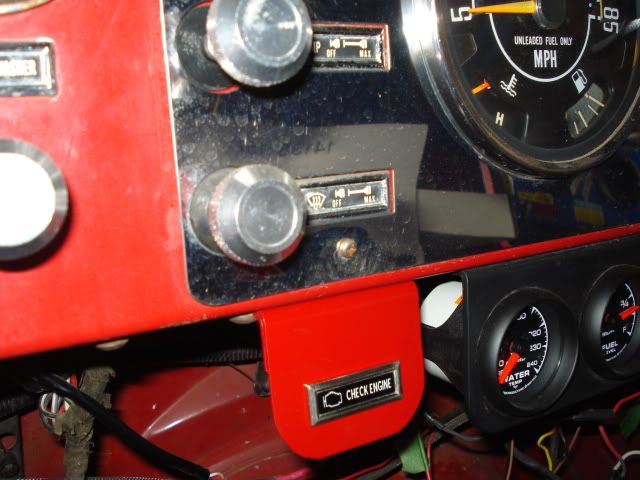 got the front shock mounts done. kept it simple and went with Ford super duty shock towers p/n E5TZ-18183-A . Nice thing about these, they are beefy and cheap… bought 4, total bill was $89. they are $19 plus tax! :D:D Had to cut them up a bit to work how i wanted them too.
test mounted the shock… didnt go cheap on these. Bilstein 7100 series. gotta have some bling… dunno how i'm gonna mount the reservoir…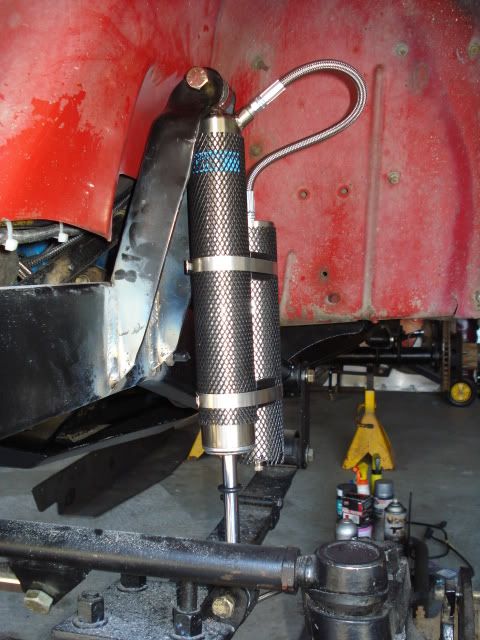 tomorrow, I tackle the rear shock mounts and possibly brakes.