April 6, 2012 at 12:00 am
#2119
Anonymous
Guest
(– by Bad Karma #5647 –)
Been busy on the Jeep lately. ordered a bunch of brake stuff and started fabbing the t-case cross member / skid plate mount.
heres the brake stuff I did. got "thru-bolts" for the brake lines. looks better and provides a hard mounting point for the lines on both sides of the frame. easier to plumb too. Got new brake lines to, but not going to install them till I'm ready. (after body is on)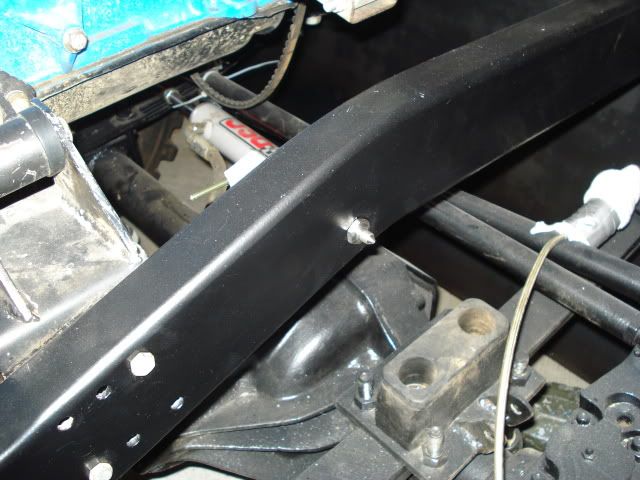 made a new lower profile t-case mount. the factory style one hangs down WAY too much and allowed the drivetrain to flop around more than I liked (even with the poly mount)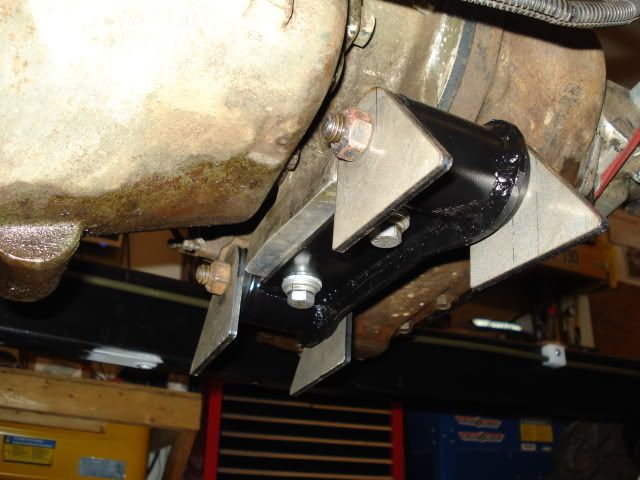 Here is the start of my t-case cross member. I'm going to a completely modular setup. I want to be able to remove the skid plate and most cross members so I can safely work on the drivetrain without the need for jack stands.
bending tubing in a 2 car garage with 1.5 Jeeps in it is fun… have to be a little creative. especially when its mid 20s outside and I want to be able to keep the door closed so the heat stays inside.