May 29, 2012 at 9:37 pm
#2164
Anonymous
Guest
(– by Bad Karma #5647 –)
Didn't have to build completely new motor mounts either. Was able to cut the tabs off of my frame mounts and reuse them.
Trans hangs below the frame, but I'm not putting a body lift on the Scrambler. I hate body lifts, no matter how much or little they are…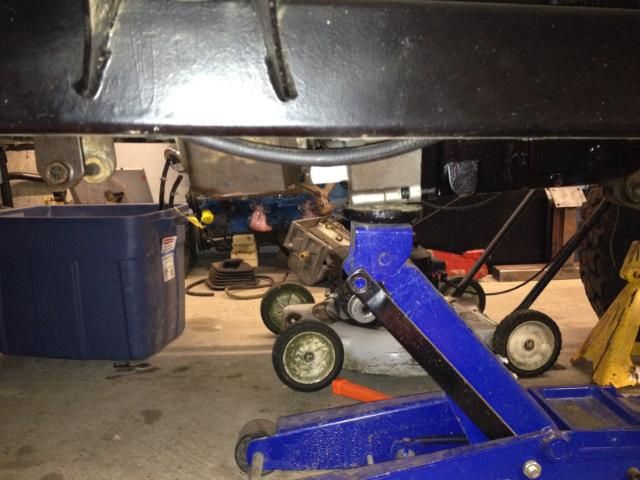 More work will be done tomorrow. Passenger side motor mount is painted and drying. Driver's side has to be welded. I will be making a t-case cross member tomorrow. Once thats done, Gonna have to start figuring out the exhaust and all the little details.