June 26, 2012 at 12:24 pm
#2167
Anonymous
Guest
(– by Bad Karma #5647 –)
I guess its time for an update…
Been working my a$$ off trying to get this done before the end of July because we are heading do to Michigan for a Scrambler only event… many set backs and many parts orders. FedEx guy is visiting me alot now.
Installed Lokar throttle cable. These are awesome! I ended up cutting my old 4.0L throttle cable and used the end that attaches to the throttle pedal, put it on the lokar TC and cut the TC to length and DONE!! easy as pie..
Finished the PSC power steering install. I was lucky that the pump from my old engine bolts right up to the 5.3l, just had to swap the pulleys. Made a mount for the reservoir and made up new lines for it.
Working on exhaust now.
passenger side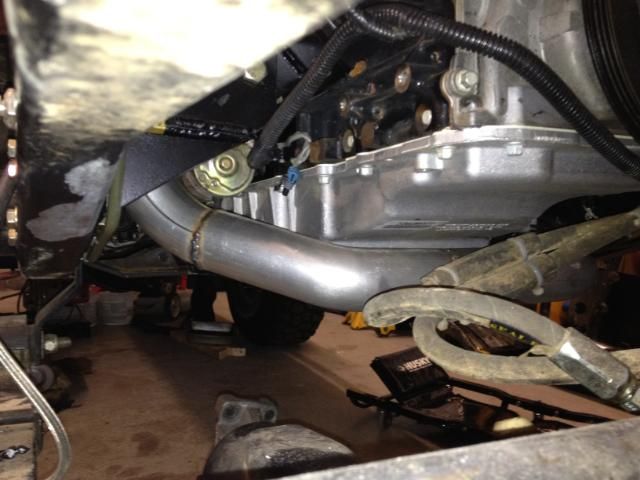 driver's side (quick disconnect to make removal and installation easy)
Y pipe
Here is my parts depot right now… and there is still more coming..