July 13, 2012 at 9:52 pm
#2172
Anonymous
Guest
(– by Bad Karma #5647 –)
Well, I extended the wiring harness at the computer, approximately 10"…. every single wire… all 4 billion wires…
Mounted the computer to the inner passenger side fender using a factory GM computer mounting bracket.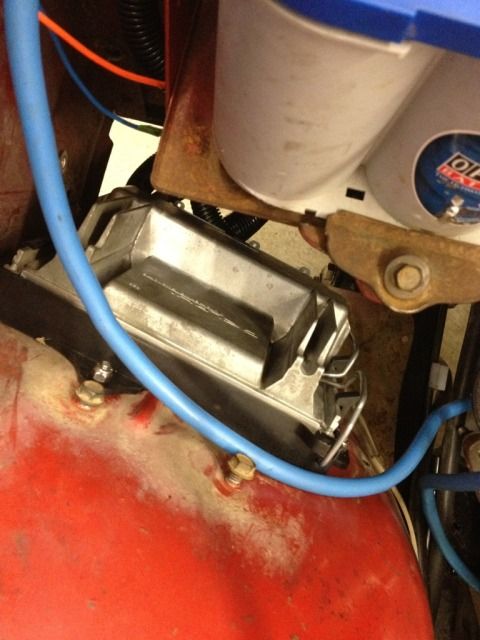 pretty much finished the wiring under the hood, just have to secure the harness to the firewall.
Fan wired up. used 2, 70 amp relays for HIGH and LOW speed. Its controlled by the computer (hopefully, have yet to test it) I also wired in an override switch, OFF, and HIGH.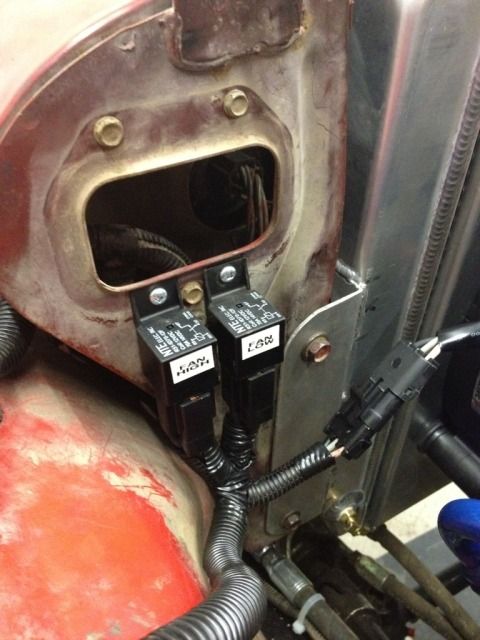 Mounted the fuse block for the engine harness on the battery mount. Also mounted the fuse for the rad fan too.
only have a few minor things to do (besides make front shock towers and skid plates)
Will get back at it probably on Tuesday. HOPEFULLY drive it out of the garage on Wednesday. Thursday or Friday get tubing bent up for shock towers…