April 6, 2012 at 12:01 am
#2122
Anonymous
Guest
(– by Bad Karma #5647 –)
gas tank is in. used a heat gun I got at Harbor Freight. Heated the tank for a couple minutes, till the plastic was soft. Then pushed the tank into the skid plate. Threw a couple ratchet straps on it to get it to the bottom and installed the strap! took about 5 minutes to do.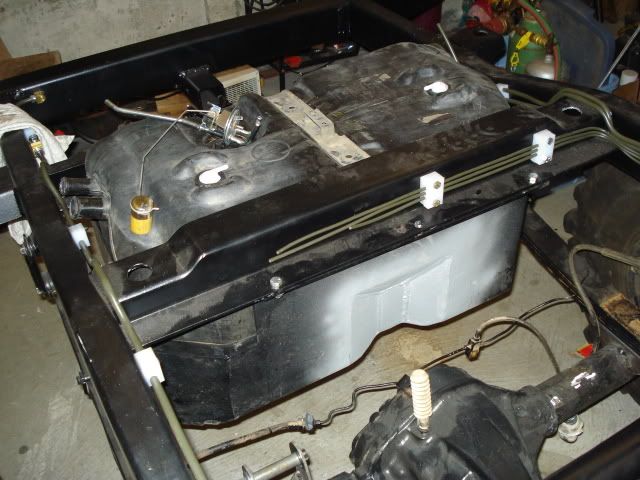 fabbed up a torque arm brackets and spring mounts. (I love my band saw.)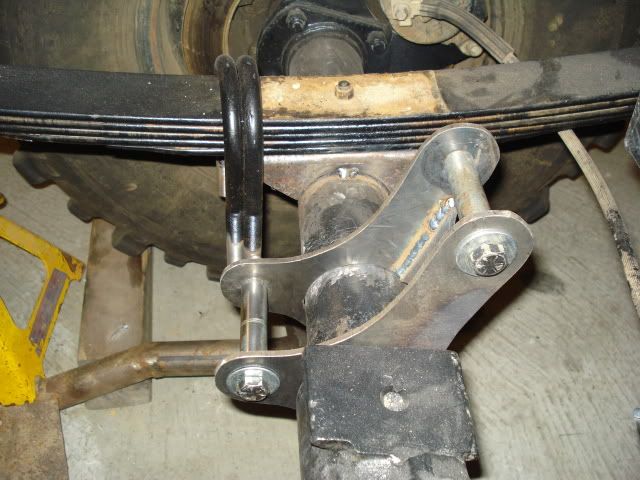 and here is the torque arm. 1.5" 0.25"wall DOM tube. mmmm beefy.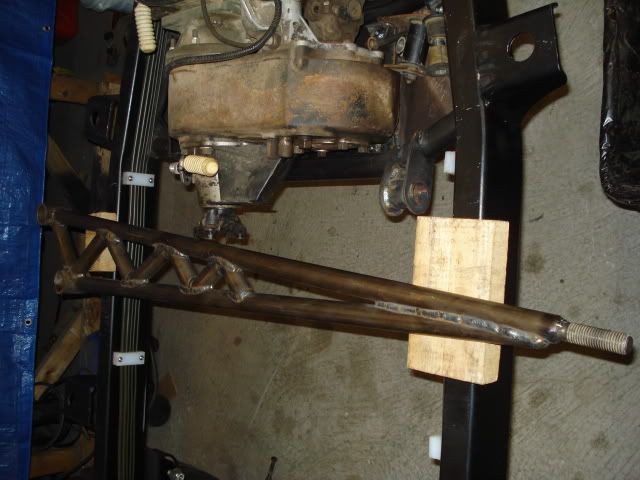 running fuel line to tank, then I will be installing the tub. maybe today. 😀