April 6, 2012 at 12:02 am
#2123
Anonymous
Guest
(– by Bad Karma #5647 –)
Tub is back on the frame!! YIPPEEE!!!
heres how you do it when you're working alone. Wifey was gonna help but she had a doctor's appointment. She was going to help when she got back, but i couldnt wait! anyways… this is how you do it.
engine hoist… and AOT of ratchet straps. takes a long time to get tub balanced so it picks up straight and level.
tub on. not bolted down or squared up on the frame yet. (its pretty close though)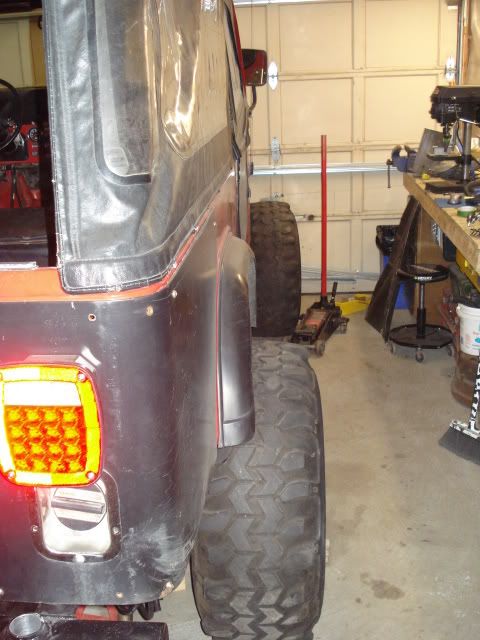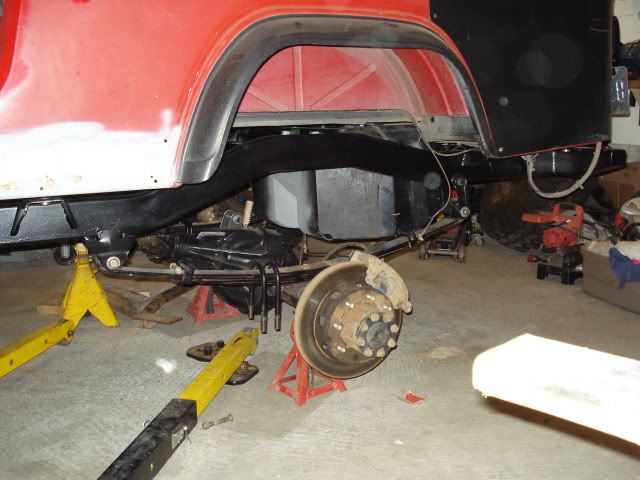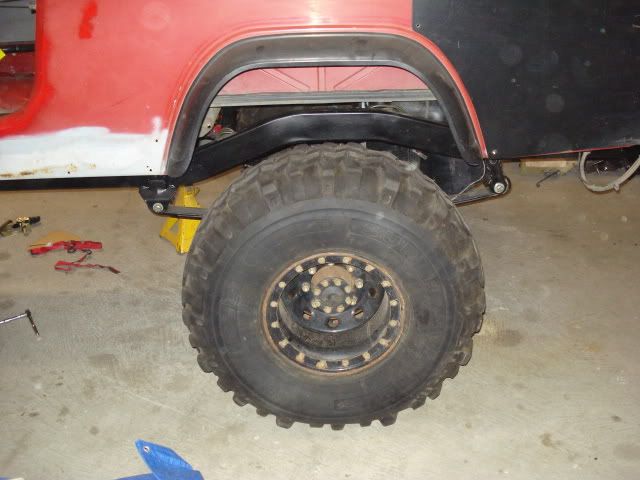 body mount in front of tank… looks like the cross member is a little low. good thing i have a set of 1" body mounts. cut them do to fit properly.